Metro Observations***
Drunk in Mexico***
Mexican Street Vendor***
Mexican Street Food***
From the Border South by Bus***
Bordertowns***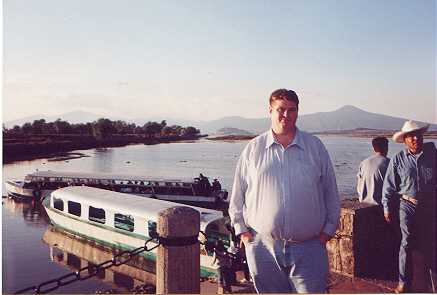 Gringo Greg in Patzcauro, Mexico

"Got a big leather suitcase, all I own's inside
Seems I've been walkin' for days, can't even bum a ride
Try steppin' to a tune, with the rhythm of a walkin' man
Mind drifts like a big balloon out of my situation at hand
Ain't it funny how a melody can bring back a memory
Take you to another place in time
Completely change your state of mind"
-Clint Black, "State of Mind"
How true, I have many memories. Some good, some bad. I want to share some of them with you. Story marked with a *** are coming soon. That means you should check back soon.