Introducing the one, the only, the greatest: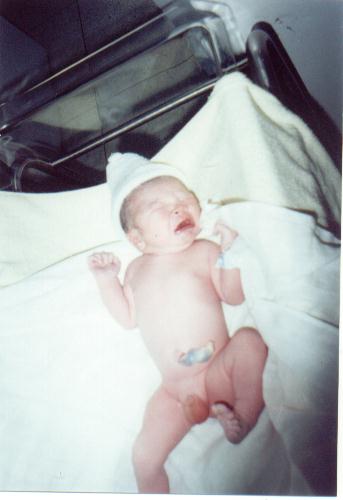 George Elvis Maggay Woods
George Elvis Maggay Woods was born on January 31st, 2002 at 10:45 AM in the sleepy little Southern Thailand city of Yala. By all accounts he is one of the first American citizens born in Yala and surely is the first Filipino-American baby born in Yala.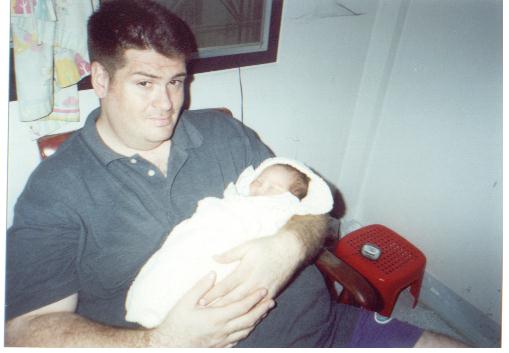 George Elvis came into the world at Yala Regional Hospital, the local government hospital in Yala. His father, Gregory Louis Woods, is an English Teacher at ECC in Yala. His mother, Donnabel Maggay Woods, is a former English teacher at the Yala Police Academy.
For those of you into the statistics, he weighed in at 3,300 grams(like 7lbs 4 oz) and was a standard 48 cm long(18.9 inches). His APGAR score was a perfect 10. While not as impressive as his father's statistics, they are impressive none the less for a Fil-Am baby born 3 weeks early.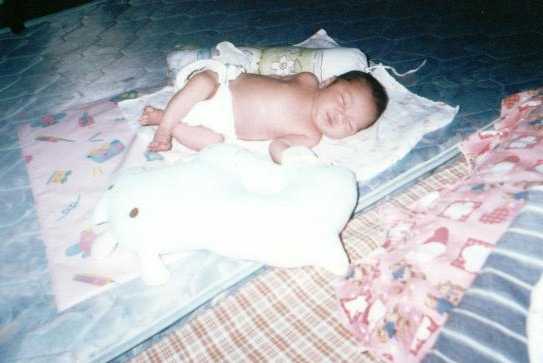 George Elvis currently spends his time devoted to sleeping, eating, and listening to music. His musical tastes run the gamut, from Hank Williams, John Michael Montgomery, and Molotov to Grupo Limite and Selena. He really likes to dance to the various music and practice his lip syncing skills. (Not too shabby for a 3 week old baby)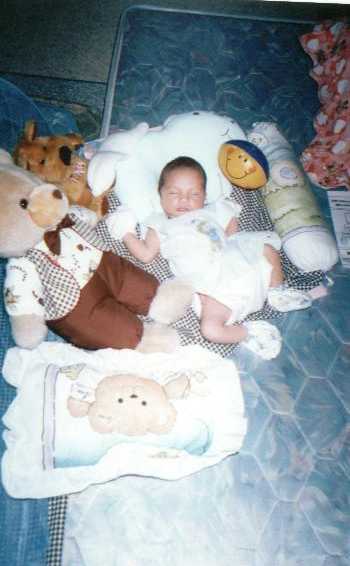 Please check back from time to time for more update on George Elvis' exploits and adventures....