This is what I do
My name is Gregory Woods and I am an English teacher at ECC-Yala. ECC-Yala is a small English and Computer Institute in the far south of Thailand.
ECC-Yala concentrates on teaching Children. Currently we run 3 classes Monday to Friday with a native speaker (that is me).
I teach a 4:30pm Class for children aged 3 to 5. It is class that teaches basic conversation and phrases. I utilize a lot of games and activities in order to make the classes both exciting and fun. Here is a picture of the 4:30pm class: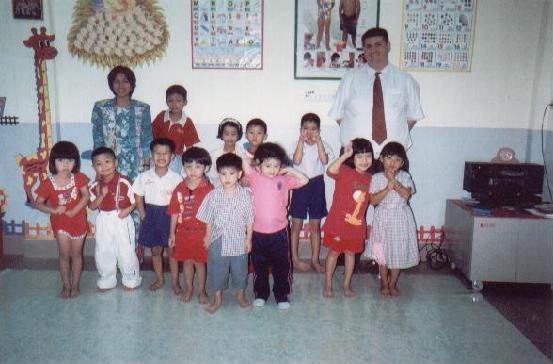 I also teach a 5:30 Monday to Friday Class for children from 5 to 7 years of age. There is more emphasis in this class on writing and we are beginning to work on basic reading skills. I still use games and activities, but they are geared even more closely to using and learning English.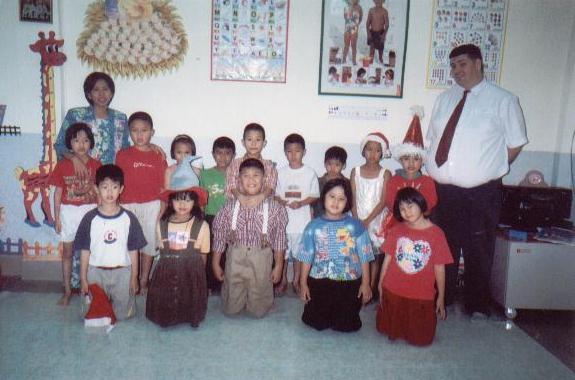 I like getting the students involved in using the English that they know so every class session usually opens with Circle Time. This is a time for everyone to practice using some phrases and words taught in previous classes. This is quickly followed a Song of the Week and then an exciting ESL game.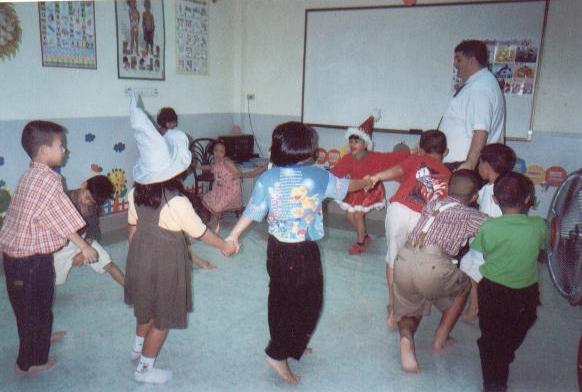 These are my two largest classes. We have just started a new 6:30pm Monday to Friday class for children from 8 to 12 years of age. This new class builds on previous English experience while not forgetting that English can be a lot of fun.
For students not able to study on Monday to Friday, I teach classes on Saturday and Sunday mornings. These classes last for 3 hours instead of one and incorporate the same fun activities and learning that the Monday to Friday classes do.
ECC tries to have parties at least every 2 months where students can join together in a celebration and demonstrate their English skills. The most recent was our Christmas Party where this student tried unsuccessfully to turn Khun Greg into Santa Claus. J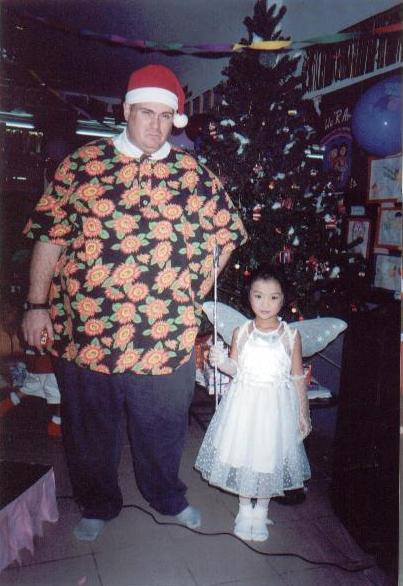 If you are interested in my teaching, please contact me at
teacher_greg@yahoo.com
Copyright 2001, Gregory Woods
This website is not made by, in conjunction with, nor has anything to do with ECC, ECC-Yala, ECC-Thailand, and employees thereof and solely reflects the opinions of noone, not even myself.